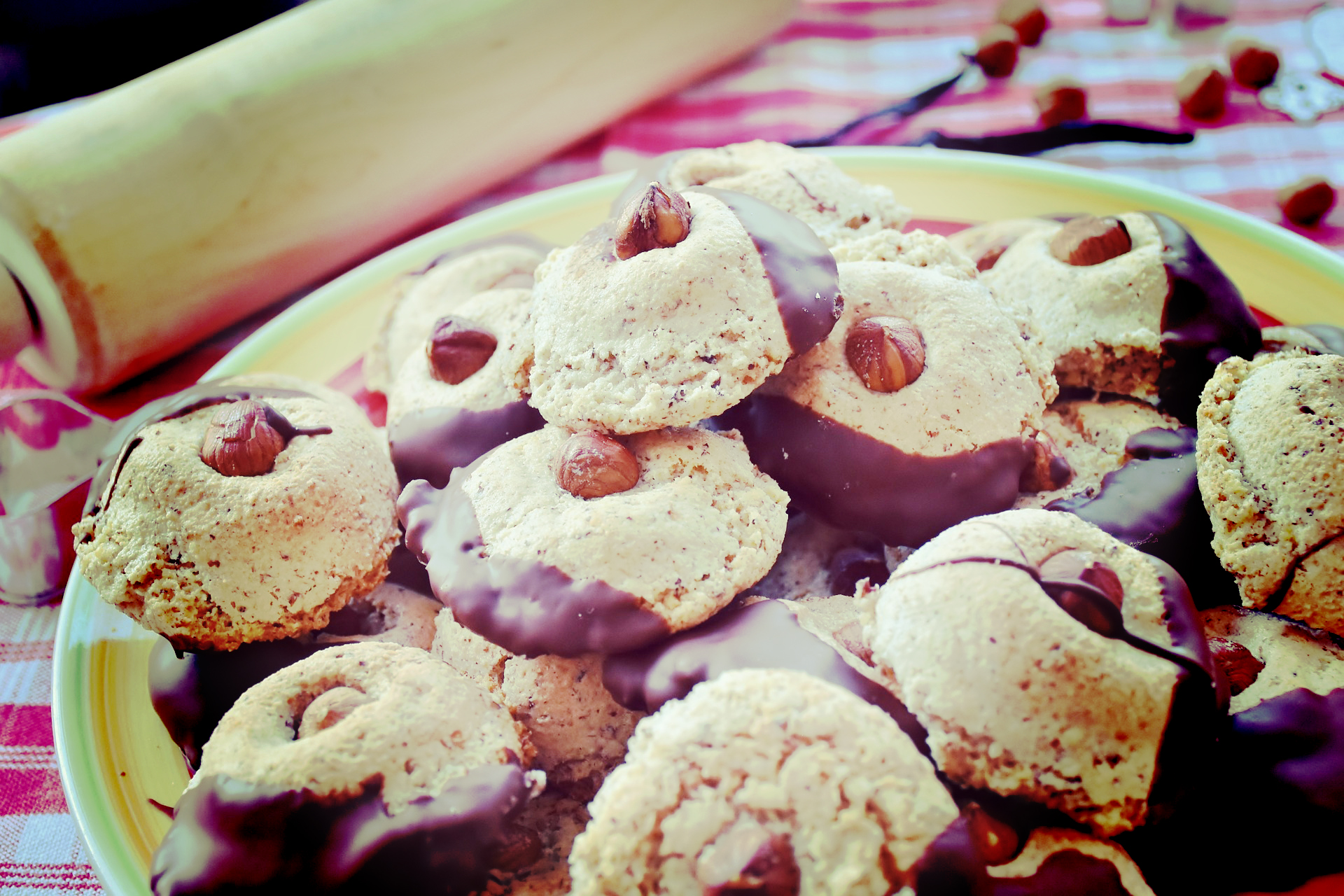 CHOCOLATE-DIPPED HAZELNUT COOKIES

These cookies are quick and easy to make. The hardest part is waiting for them to cool so you can enjoy them.
Ingredients:
1 Stick of Softened Butter
3/4 Cup Packed Light Brown Sugar
1 Egg
1 Teaspoon Vanilla
1/2 Teaspoon Baking Soda
1/4 Teaspoon Salt
1 1/4 Cup All-Purpose Flour
1 to 1 1/2 Cups Hazelnuts, Plus Extra for Decorating
1 1/2 Cup Semi Sweet Chocolate Chips
1 Teaspoon Vegetable Oil
Directions:
Lightly toast the hazelnuts and allow to cool.
In a food processor, finely chop enough hazelnuts to make one cup.
Cream the butter and brown sugar together.
Add in the egg, salt, and baking soda, and mix well.
Slowly add the flour a little at a time, mixing well in between.
Stir in toasted hazelnuts.
Using a large spoon or small ice cream scoop, drop batter onto a cookie sheet lined with parchment paper.
Press one whole hazelnut into the top of each cookie.
Back for 8 minutes at 375 degrees.
Let cool completely on a rack.
Melt chocolate chips and the vegetable oil in a double-boiler.
Dip the bottom of each cookie in the melted chocolate.
Place each cookie on the cooling rack with the chocolate side up.
Let chocolate cool and harden.
Enjoy.