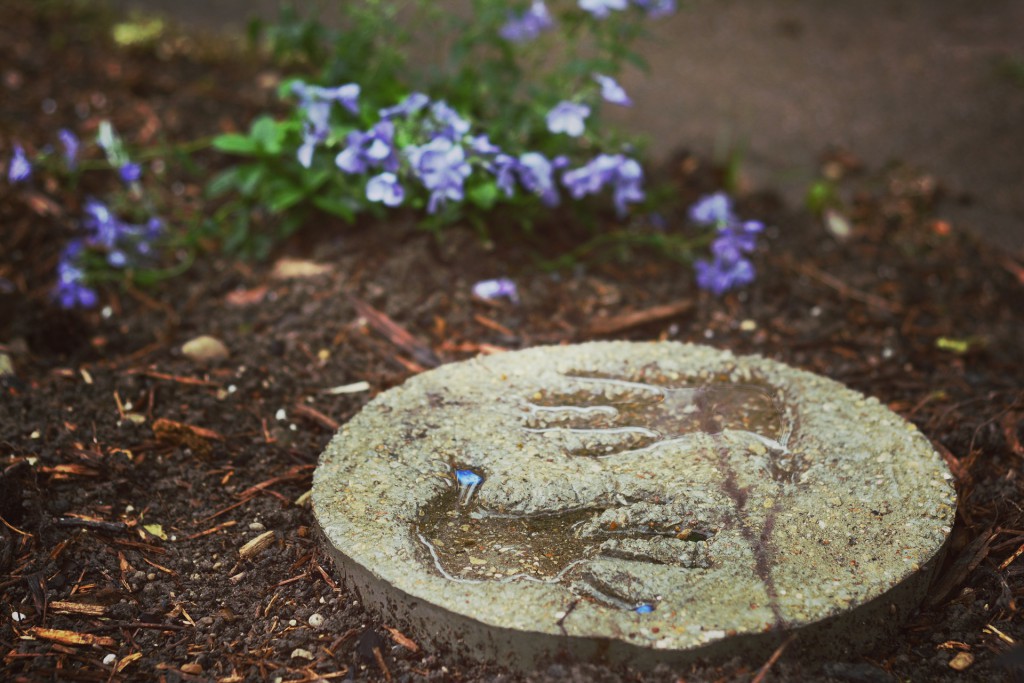 DIY CONCRETE STEPPING STONES
Materials Needed:
Plastic Stepping Stone Mold
Quick Setting Concrete
Stones, Seashells or Glass Beads
Bucket
Paint Stirrer
Cooking Spray
Rubber Gloves
Plastic Drop Cloth
Instructions:
Set up a place to work outside or in a garage. Lay down the drop cloth over a good-sized area.
Fill mold with dry concrete mix to determine approximately how much you will need to mix. Make sure that you pile on a little extra.
Pour concrete mix from the mold into the bucket and add water a little bit a time, mixing in between.
Concrete mix should be about the consistency of cake batter. If it is too watery it will take to long to set.
Spray your mold with cooking spray.
Put on your rubber gloves, and scoop concrete mix into the mold.
Spread the top smooth with a paint stirrer.
Tap the filled mold gently on the ground a few times to release any air bubbles.
Once the concrete has thickened slightly, you can begin decorating by marking on it, using small decorations such as the stones or shells, or handprints (make sure to spray your hands with cooking oil).
After you are done decorating, let the stepping stone dry overnight in a place that protected from rain or other elements.
When completely dry, carefully remove the stepping stone from the mold.
Let cure for about a week before using.